Sale!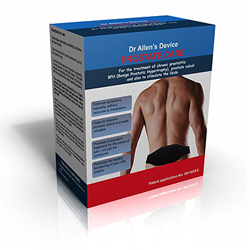 Prostate Chronic Prostatitis Treatment by Dr Simon Allen
$199.00
This device treats Chronic Prostatitis and also stimulates the libido. It prevents future harmful surgical operations as it targets the cause of the problem, see Dr Allen's treatment with devices. It works in the following ways:
Relieves symptoms naturally, without resorting to medication.
Helps to recover from Chronic Prostatitis and CPPS.
Provides a long-term treatment for the cause of pain, not just the symptoms.
Promotes the healthy functioning of the Prostate.
Up to 100% effective.