Fine Treatment has been established by Dr. Simon Allen who strives to improve the lives of people affected by chronic internal diseases
Dr. Simon Allen: short biography

Dr Simon Allen, MD, is a highly experienced medical professional, with over 30 years of work experience in clinical medicine. He obtained a PhD in Medicine in 1978. For over 14 years, he worked at and subsequently headed a hospital's cardio-vascular department, and treated patients with renal diseases. He had authored over 50 scientific articles on metabolic disorders, including those linked to obesity, kidneys, arthritis, cardio-vascular and gastroenterological diseases. He lectured medical doctors pursuing higher medical qualifications. He then devoted nearly two decades to further medical research into various chronic diseases. Dr Allen is the author of The Origin of Diseases Theory and the inventor of the effective devices which enable the Thermobalancing therapy. He is a member of the ATA.
Fine Treatment offers the best health products in the world
Our proprietary Thermobalancing therapy is a self-governing treatment unique in its power to treat chronic internal diseases. Invented by Dr. Simon Allen, the exclusive therapeutic devices provide an extremely effective natural treatment for various internal chronic diseases. And best of all, the therapy is free from any side effects. Dr. Allen's Devices help to improve the condition of the affected organs, support general helth and well-being ultimately stimulating longevity.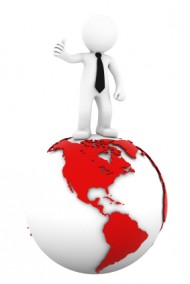 Our customers live here…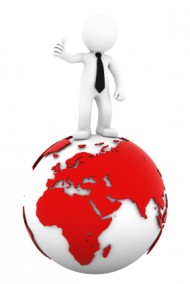 …and here…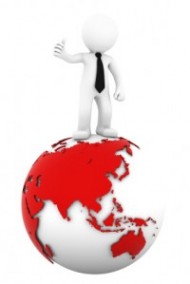 …all around the world
We accept and deliver customer orders internationally.
The effectiveness of Dr. Allen's therapeutic devices for chronic internal health problems has been proven time and time again. Take a few minutes to watch these videos confirming the therapy's amazing helpfulness, read feedback from other users, learn more about medical reviews, and then choose:
Whether to proceed with other treatment options, which can cause nasty side effects and complications;
Whether to go with fad schemes and diets that have not been proven to work, or;
To follow in the footsteps of people who enjoy their life more than ever after undergoing this life-changing therapy.
 Enlarged Prostate and Kidney Stones Treatment with Dr. Allen's Devices is Subject of Clinical Trial at Urology Department of Mikaelyan Institute, http://www.prweb.com/releases/enlargedprostatetreatment/kidneystonesdisease-bph/prweb11269758.htm
Dr. Allen's Therapeutic Devices: Cost-Effective Health Giving Solution
We offer outstanding, natural, cost-effective solutions for a range of wide-spread chronic health problems, for which no other conventional or complementary treatment works effectively. All mainstream attempts to treat chronic diseases are very costly, but ultimately fall far short of expectations.
Dr. Allen's Therapeutic Devices
cost 155 US Dollars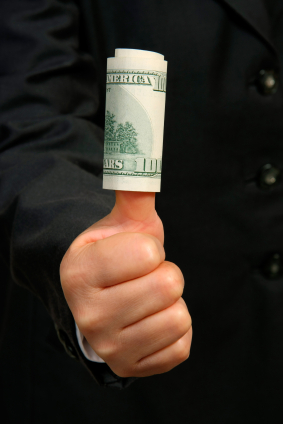 Costs of Conventional Treatment Options
Doctor's visits run anywhere from $60 to $240.
Back Pain Treatment: On an annual basis, all medical expenditures related to back pain cost patients typically more than $6,000 US dollars. As far as the surgical lower back pain treatments, the cost of procedures in the United States can vary anywhere from USD 35,000 to USD 50,000.
Prostate Treatment: The average price of the Prost-P10x medication is $129.85 USD per month. Even with discounts, this means a 12-month course is about $1,000 USD. Cardura and Proscar cost patients and average of  $1,000 USD annually. Photoselective Vaporization of the Prostate (PVP) averages $7,401 USD, compared to transurethral resection of the prostate (TURP), which has an average cost of $10,965 USD.
Kidney Stones Treatment: The average lithotripsy – ESWL procedure costs $17,000 USD.
Coronary Heart Disease Treatment: According to the National Institutes of Health (NIH), heart surgeries cost more than $35,000 USD.
Dr. Allen's Therapeutic Devices Help To Avoid Side Effects & Complications From Other Treatments
Though the use of medication is intended to avoid surgical procedures, each has its own set of side effects, which can sometimes be more harmful than a surgery. Unlike conventional treatments, Thermobalancing therapy improves the condition of the affected organs naturally without side effects.
Dr. Allen's Therapeutic Device
Complications from Mainstream Treatments

Terminates prostate enlargement (BPH);

Helps recovery from chronic prostatitis;

Relives lower back pain and treats intervertebral discs ailments;

Offers steady relief from sciatica;

Dissolves any size and type of kidney stones;

Brings angina relief and treats coronary heart disease;

Assists in recovery after a heart attack;

Provides essential treatment for the upper spine;

Relieves knee pain by treating chronic knee conditions.

And best of all,

 Dr. Allen's Devices cause zero side effects!

 Prostate Treatment

"Patients don't know what hormonal therapy means, doctors don't want to tell patients they're going to be chemically castrated," says Dr. Richard Wassersug, Urology Professor at the University of B.C.

The same concerns are voiced over prostate treatment with surgeries or removal procedures. For instance, Men's-Health Forum on Retrograde Ejaculation after Prostate Surgery shares patients' grief over the reality: – "I am a 56 YO and had the PVP. Big mistake. I became suicidal", dated 29 July 2008; – "Do not get laser prostate surgery – if you still enjoy having sex, you will not afterwards – they don't tell you everything!" dated 25 June 2011; – "I would rather get up 4 times a night and still be able to ejaculate rather than get up twice nightly and have permanent retro. My butcher overplayed the benefits of the surgery", dated 5 June 2011.

Treatment of back pain

Non-steroidal anti-inflammatory drugs (NSAIDs) – the painkiller of choice for back pain – also have risks associated with their use. According to the BMJ, 2011, 342:c7086, NSAIDs increase the risk of stomach ulcers (which can cause internal bleeding) and some also raise the risk of heart disease.

According to a report on disabilitylawclaims.com in the state of Florida, spinal fusion surgery to treat chronic lower back pain may actually lead to permanent disability. Of those who have undergone the surgery, only 25% of patients were able to return to work after 2 years.

Coronary heart disease treatment

The New York Times reports (Aug. 8, 2012) that not only heart surgeries but diagnostic tests are unsafe as the patient faces an initial set of risks: bleeding from the artery in the groin or wrist, blood clot in the arm or leg, which could cause the patient to lose a limb, bleeding into the belly, etc.

Kidney stones treatment

Reuters Health, NEW YORK, reports: "Shock-wave lithotripsy (SWL) appears to increase the risk of diabetes and hypertension (high blood pressure), suggests a long-term follow-up study."
Dr. Allen's Devices are Perfect Christmas Gifts for Seniors, as Bring Desirable Relief for Back Pain, Angina and BPH Symptoms
http://www.prweb.com/releases/coronaryartery_treatment/kidneystones_bph_cure/prweb11433178.htm